Arthur Thrall is included
in a 464-page landmark art book
"A Creative Place: The History of Wisconsin Art"
featuring a print and a painting and several mentions.
By Annemarie Sawkins and Tom Lidtke
Published by the Cedarburg Art Museum
His artwork is also represented in a current exhibition
with selections of art from the book at the
Cedarburg Art Museum until May 8, 2022.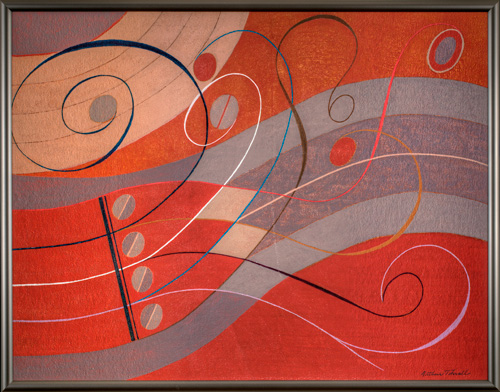 Etude NFS
Milwaukee Journal art critic James Auer once called Arthur Thrall
"one of Wisconsin's artists who defy the dictates of fashion"
and
"whose high-styled uses of calligraphy rival those
of the great age of the Ottomans".
read more about the artist…